Macleay Valley Rabbits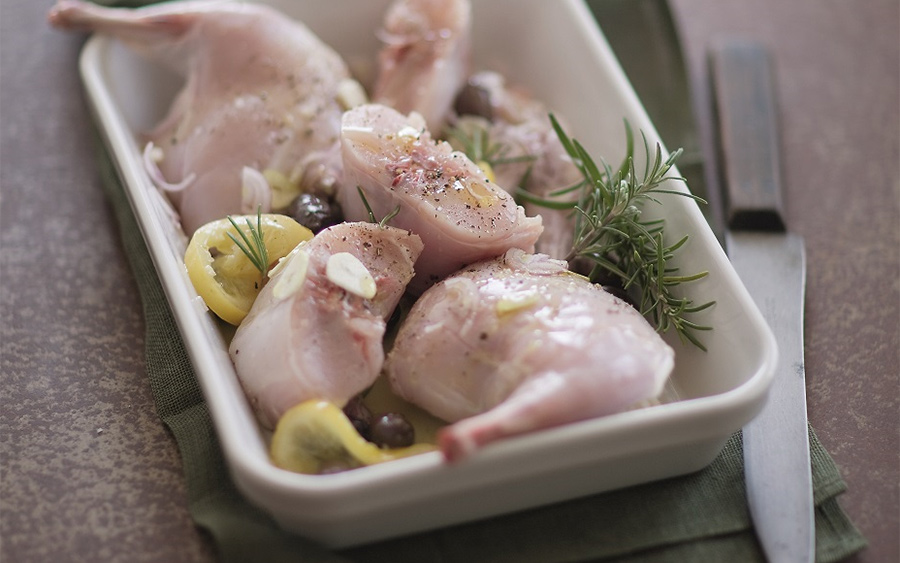 Award-winning rabbits amongst Australia's very best
When John and Margaret James established their now award-winning Macleay Valley Rabbits agribusiness in 1996, they had just 30 breeders.
Today, the business is Australia's number one processor of farmed rabbit in Australia, with its product widely praised by leading chefs, including Luke Mangan and Justin North, for its intense flavour and tender flesh.
Rabbit pelts are also supplied to iconic Australian hat production company, Akubra Hats, whose production operations are in Kempsey and whose high quality hats are internationally renowned.
Located slightly west of Kempsey not far from the scenic village of Willawarrin within the Macleay Valley Food Bowl precinct, the business boasts a wall of awards, including being inducted into the Sydney Magazine Food Hall of Fame in 2006, being Highly Commended in the Vogue Entertaining and Travel Produce Awards in 2007 and 2008 and taking out the coveted Gold award in 2009.
Macleay Valley Rabbits has also been featured twice on the popular TV series, MasterChef Australia.
The secret to the quality of the produce, according to Margaret, is that the grain pellets used to feed the rabbits are free of hormone growth promotents and preservatives. The processing process is also chemical free.
Part of the business's success story is the relatively mild Macleay Valley climate, which is ideal for rabbit farming.
Margaret says the business also follows a strict breeding process using the New Zealand White rabbit as the prominent breed, together with the Flemish Giant and the Californian breeds.
"The crossing of these three meat rabbit breeds in a strict breeding program has proven that Macleay Valley Rabbits have a greater resistance to disease and ensures the production of a top quality meat rabbit of consistent size with a guaranteed tenderness and succulent taste every time," she said.
The business is a true family affair, with the rabbits' temperature controlled, fly and mosquito proof accommodation just a stone's throw from the James' family home.
A continuing challenge for the business is the continuing threat of the calicivirus, which has seen the number of rabbit producers decrease dramatically in Australia in recent years.
Macleay Valley Rabbits currently produces about 600 rabbits per week from 800 breeders, with demand from restaurants for the meat remaining strong. The business also supplies around 15,000 wild rabbits each year.