Sweet Water Farm Organic Garlic
Marcus Skipper and Sally Ayre Smith made the sea change to Sweet Water Farm eight years ago with no previous experience in farming and no idea as to what they might do to generate a livelihood. What they did know was that they wanted to be close to a town and have abundant fresh water, and they found just that in their Macleay Valley property. The existing cottage on the land was an added bonus.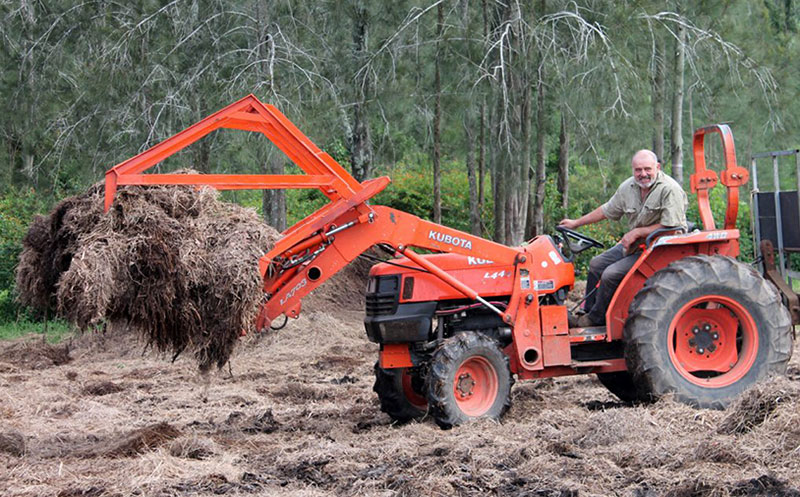 Soon after settling in they invited the Department of Primary Industries to offer advice as to what might be grown to create an income, and organic garlic seemed to be the best fit. Sally enrolled in a Certificate in Organic Farming at TAFE and during that 18 months set about meeting every garlic farmer on the Mid North Coast.
"At times I think they thought I was quite mad, but people are incredibly generous and I learned a great deal. We started out with two rows and we now produce 4 to 5 tonnes each year and are among the biggest growers on the Mid North Coast," Sally said.
Despite having never farmed before, the couple employ their diverse skills as builder, artisan and film producer to build machinery, construct buildings, research and pursue niche markets for their garlic which is now so highly valued that their crop is pre-sold each year.
"We love being here and working together. Marcus loves building and we love growing and producing beautiful organic food. Our lives are richer than they have ever been, yet when we made the move here we had no idea of the life we were about to create."
"We share the business equally. I negotiate the sales do the administration and marketing as well as organising the WOOFERS. Marcus had never driven a tractor before and now he uses it for every aspect of the garlic production. He has also designed, built or modified every piece of equipment so that it performs exactly as we want it to. It's a true partnership and we get to spend quality time together."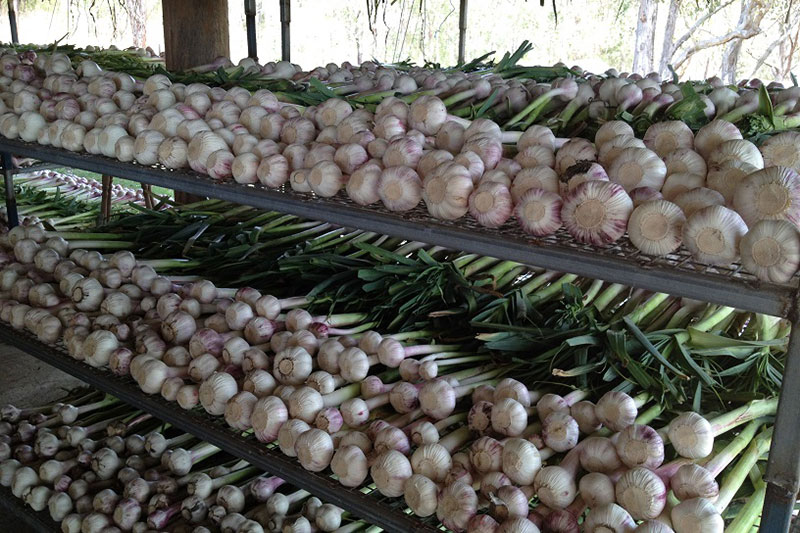 Read more about Sweet Water Farm Garlic.
Contact Information:
Marcus Skipper & Sally Ayre-Smith
PO Box 3238, West Kempsey
Learning & Affiliations:
Domestically marketed organic products are commonly certified by one of Australia's seven private certifiers who base their standards on the National Standard for Organic and Biodynamic Produce. Information on the Standards can be obtained here.