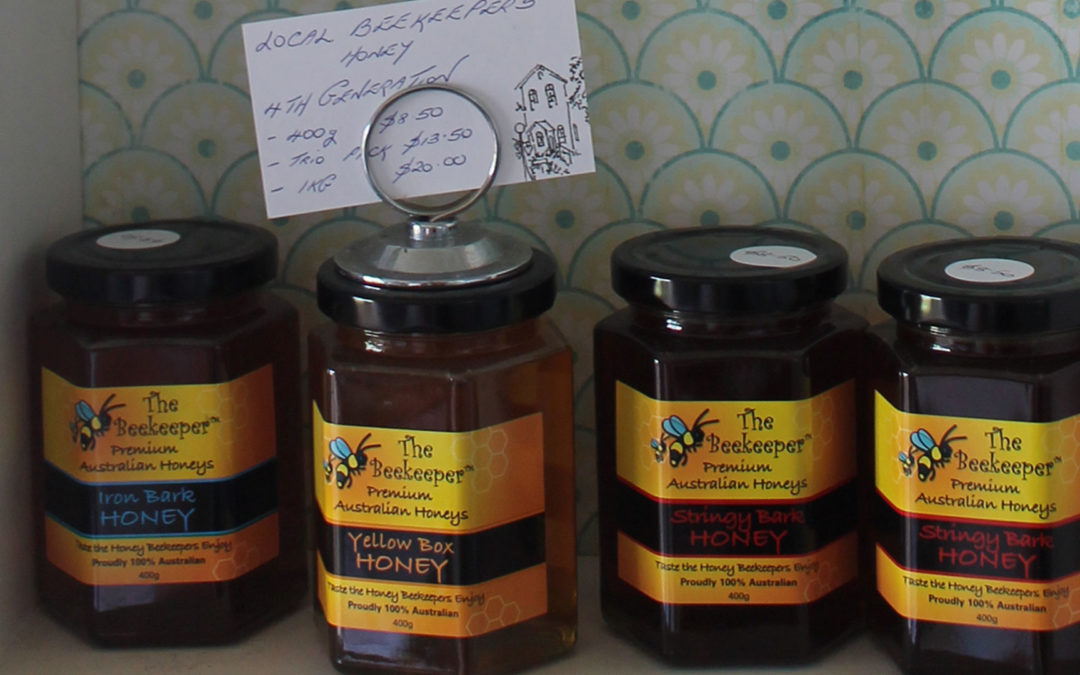 The Australian honey bee, strawberry and mushroom industries are set to benefit from the Australian Government's $5 million Leadership in Agricultural Industries Fund. Assistant Minister for Agriculture and Water Resources, Anne Ruston, said the funding would support...
read more
Farming Together is a great opportunity for Macleay Valley farmers - providing support and financial assistance to collaborative farming groups and cooperatives. The Australian Government has invested $14,934 into the program, which gives farming groups and...
read more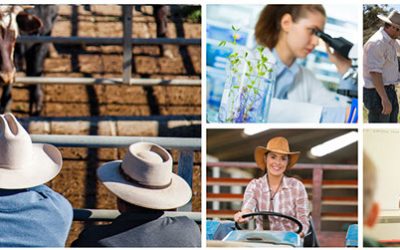 The Australian Farmer digital book, an exciting new resource for the 'forward thinking farmer', was released last month. Featuring the latest updates in science and technology, this digital book is a handy resource for Macleay Valley Farmers and a fascinating read...
read more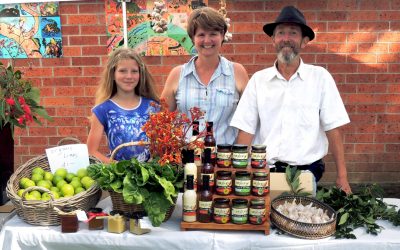 Local producers will have the opportunity to promote and sell their produce and products from the Macleay Valley Food Bowl tent at local markets during 2018, with Expressions of Interest now being called from both producers and volunteers. The Macleay Valley Food Bowl...
read more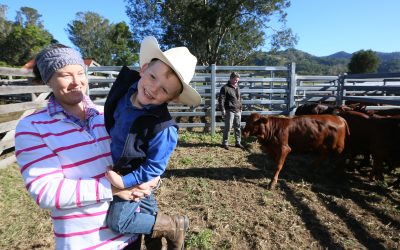 Macleay Valley Agribusiness operators are invited to participate in a webinar introducing Farm Table, a new 'one-stop' website for the Australian agricultural industry.   The webinar will be held at 1pm on November 9 and will feature a range of guest speakers,...
read more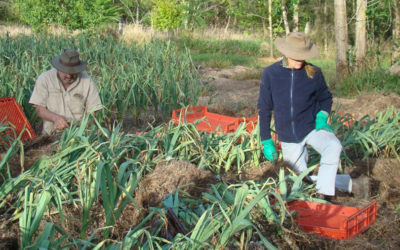 Farmers, fishers, community and industry groups on the Mid North Coast can now apply for grants of between $5,000 and $100,000 to assist them to protect and improve the condition of soil, vegetation and biodiversity and support agricultural systems to adapt to change....
read more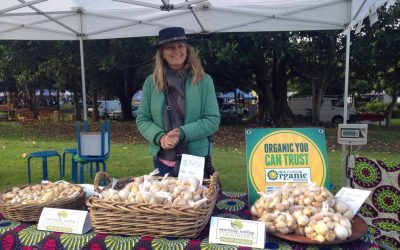 Sally Ayre-Smith and Marcus Skipper moved to the Macleay Valley seven years ago with a dream of starting their own sustainable and organic farm. With no agricultural experience, Marcus, a builder, and Sally, a television producer, turned 25-acres in Sherwood into a...
read more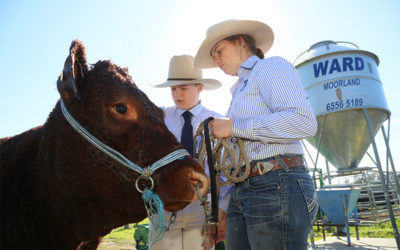 Graham Bramley:  Every day is different for St Paul's High School Kempsey agriculture and primary industries teacher and vocational leader Graham Bramley. Since establishing the school's 250 acre farm, Graham has been on the go seven days a week. "Our farm models a...
read more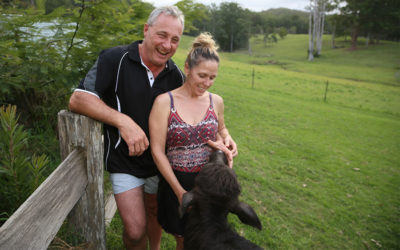 Eungai Creek Buffalo Farm:  One bite of fresh mozzarella on a trip to Italy was all it took for Ian and Kim Massingham to become hooked on the stringy cheese. After discovering the dearth of buffalo farms in NSW, Kim convinced Ian to buy a pregnant buffalo with the...
read more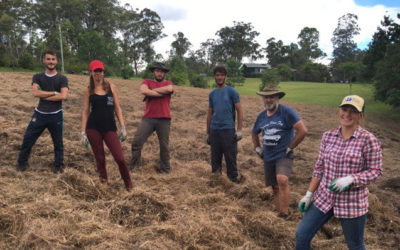 Leading Macleay Valley Food Bowl producers and owners of Sweet Water Farm, Marcus Skipper and Sally Ayre-Smith have reported bumper conditions for planting a new season's crop of sweet organic Russian garlic. With the help of a group of French travellers, also known...
read more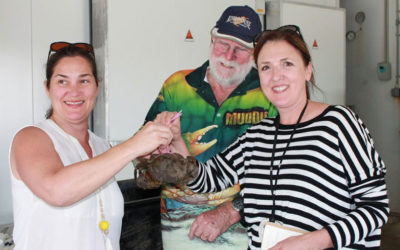 Top chefs to tour the Macleay Valley Food Bowl MEDIA RELEASE Friday 3 March, 2017 Local producers will have the opportunity to showcase their products to some of Australia's top chefs and hospitality professionals, with renowned food tour company, Straight To The...
read more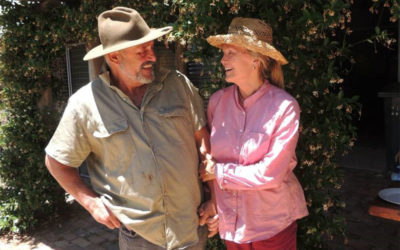 Local organic farmers Marcus Skipper and Sally Ayre-Smith have a bold vision for the future of the Macleay Valley. The couple own Sweet Water Garlic farm at Sherwood and are two of the driving forces behind Australia's first completely certified organic distribution...
read more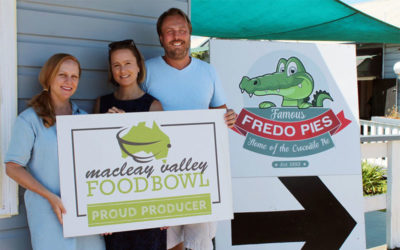 Macleay Valley produce to pop up in Frederickton MEDIA RELEASE Another addition to the Macleay Valley Food Bowl will launch next month with local fruit and vegetables, bushfoods, jams and eggs amongst some of the produce to feature in a new pop up shop in...
read more
In conjunction with Natural Organic Plus SA, the Organic Marketing Company is pleased to announce that it will open the first ever certified organic and biodynamic distribution centre on the Mid North Coast. The distribution centre will be located in South Kempsey and...
read more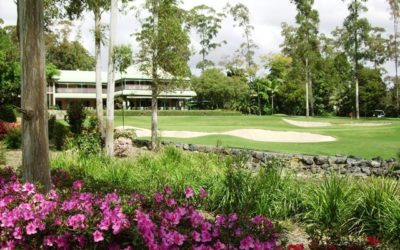 Council sponsors popular regional Food Forum MEDIA RELEASE A number of Macleay Valley Food Bowl producers will have the chance to network and strengthen their business at the third annual Mid North Coast Food Forum this month. Kempsey Shire Council is one of five Mid...
read more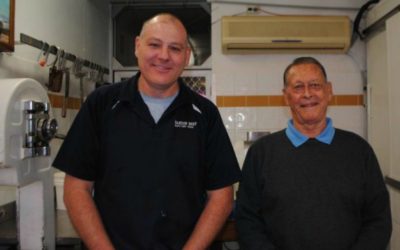 Balls Butchery - Preserving a Family Legacy In 1951 Colin Ball's father Charlie Parnell Ball purchased a butchers shop in South West Rocks to provide employment for his sons. "That's how it was in those days," admits Colin. "He said 'I've got to have work for these...
read more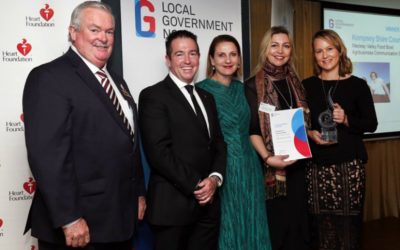 Macleay Valley Food Bowl Project Media Release Kempsey Shire Council's Macleay Valley Food Bowl Agribusiness project is continuing its success after picking up four major business and local government awards. Managed by Council's Economic Sustainability Unit, the...
read more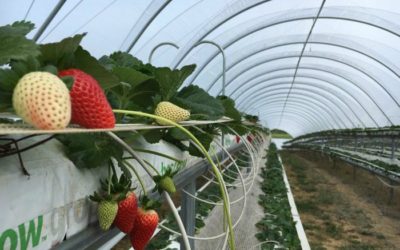 Strawberry Growing Innovation Leads to Improvements. Imagine being able to halve your labour costs, drastically reduce disease and chemical use and protect your sweet soft crops from the elements. A Queensland strawberry growing family is hoping to achieve all of that...
read more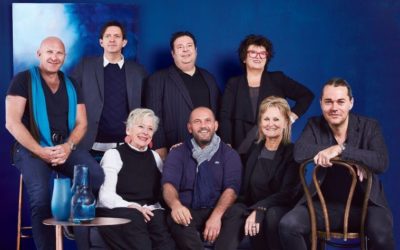 Find out who made the list in the prestigious, 2016 delicious. produce awards. The winners of the 2016 delicious. Produce Awards in partnership with Miele were announced last night at a VIP event at Pier One Sydney Harbour Hotel. Some of Australia's most renowned...
read more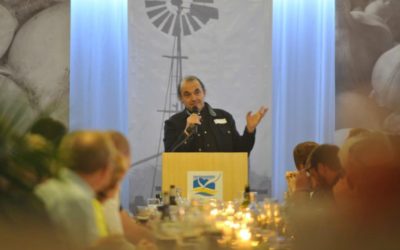 Opportunities to supply high quality produce directly to leading restaurants and retailers were highlighted to around 120 local producers who attended the Macleay Valley Food Bowl Showcase Dinner at Kempsey RSL on July 23rd. Keynote speakers, Italian/Australian chef...
read more
Macleay Valley Organic Beef Investment Media Release Organic beef is currently the second fastest growing organic sector (behind organic dairy), worth $198M annually. Today's overall organics agribusiness sector is valued at $1.72B representing 15.4% compound growth,...
read more